Alfredo Roma - President of ECAC (European Civil Aviation Conference) and President of ENAC (the Italian Civil Aviation Authority), accompanied by his wife Maria and Michele Andreoli, a young Alitalia DC-9 80 pilot, has made a trip from Italy to Madeira (a Portuguese island in the Atlantic Ocean) on his 1990 Beech Bonanza F33A - CE 1444 - C.S. I-ALRO.
Sunday 30 July 2000
We take off from Modena at 05.30 local time, and climb up to level 110, waiting for the sunrise at our shoulder in a clear sky. Alfredo pilot in command, Michele encharged of navigation and communication. Each leg the two pilots will swap the tasks. After St Tropez and Tolone, Marseille ATC shortens our flight time, rerouting us direct to Gerona (Spain), where we land at 8.28 l.t. We immediately ask for refuelling to avoid vapours to be produced in the tanks by the hot external temperature. We will do the same at every stop. In flight, exactly every 30 minutes we change the tank and the maximun difference between the two tanks we will find refuelling will be one litre! In Gerona we meet the first positive surprise of our trip: Enrique Sanmarti, Director General of the Spanish Civil Aviation Authority, a friend of Alfredo's, is waiting for us and invites us to a delicious Catalan breakfast in his countryhouse. We take off again at 11.17 l.t.. We fly across white harmless cumuli climbing to level 110. After a smooth 3.30 hs. Flight, we land in Malaga at 14.48 l.t.. From the warm reception we receive in Malaga, we understand local authorities have been informed of our trip. Minimum rest in Malaga, a town with no attractive sites. We visit the Alcazaba fortress and the antique Mijas village transformed in a huge store for tourists.
a no limits team expedition...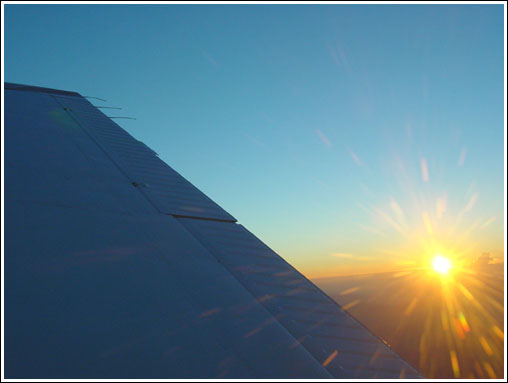 30.7.2000 - Albenga, sunrise and flight -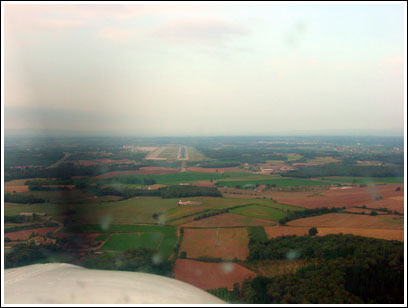 30.7.2000 - Gerona, final approach -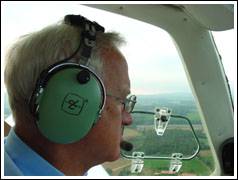 - Alfred -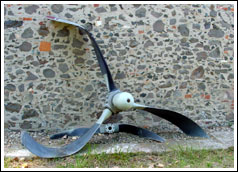 - DC-3 propeller -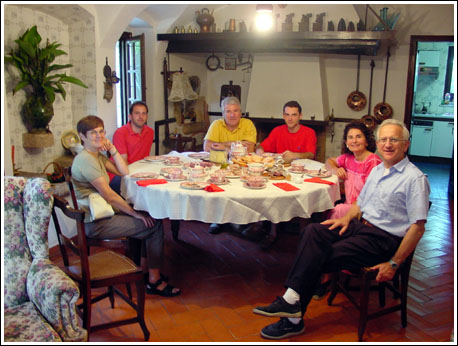 30.7.2000 - Gerona, Enrique and his family -


versione italiana